Commercial and Industrial Welded Mesh Cloth & Fences
Our products can be classified roughly into four major types: Building Material Mesh series, General Purpose Welded Mesh, Fencing Products and Welding Machines. For details click links in the pages.
Welded wire cloth is extensively used as window screening, safety guards on machinery enclosures, zoo fence and various fencing uses. The mesh fabrics are further fabricated into many forms of daily used articles like wire storage shelving, wire decking and welded wire baskets for kitchen uses, pet cages, wire partitions and so on.
Concrete Construction Structure Reinforcing Material

Welded Mesh Rolls and Fabricated Wire Products

Fences

Welding Equipment

Major Applications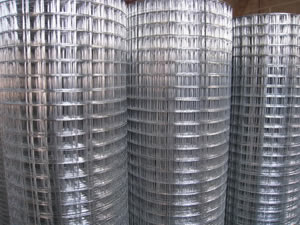 If you need any assistance with products selection, or need more information, please feel free to contact us.